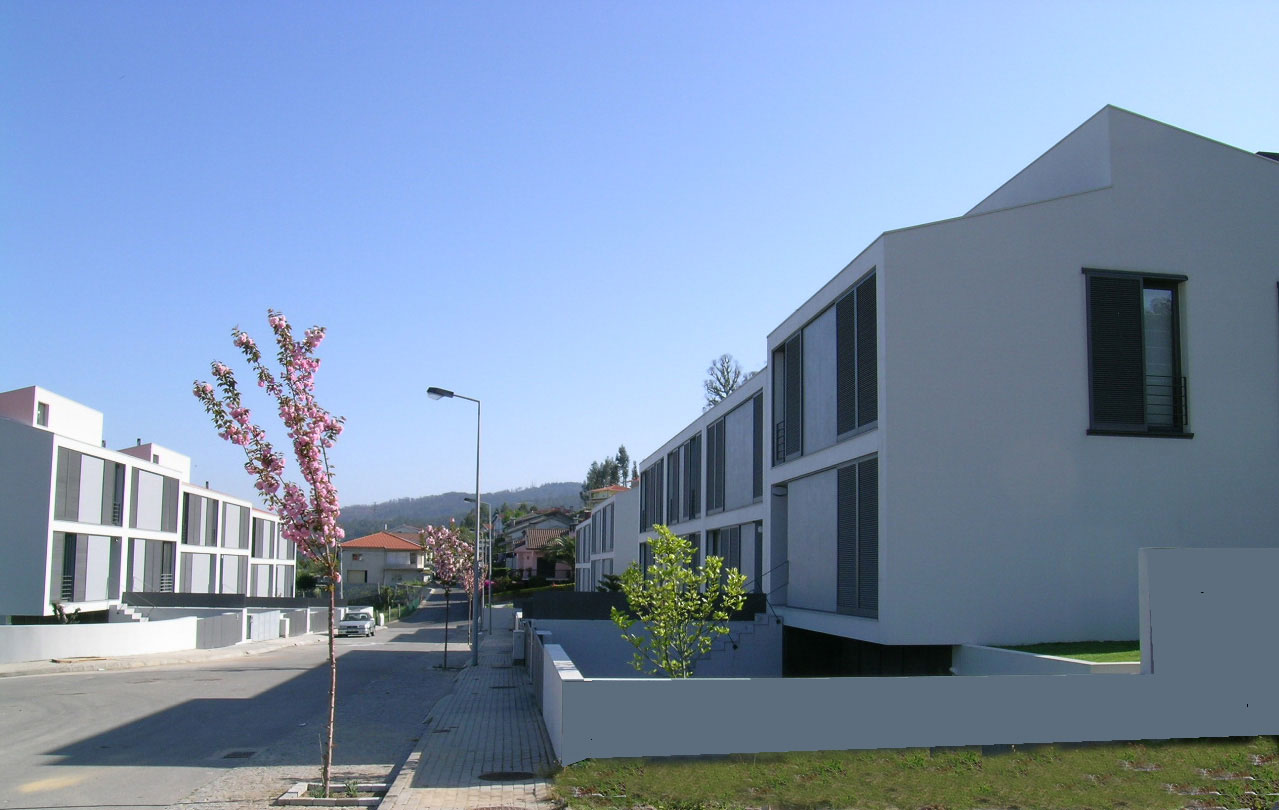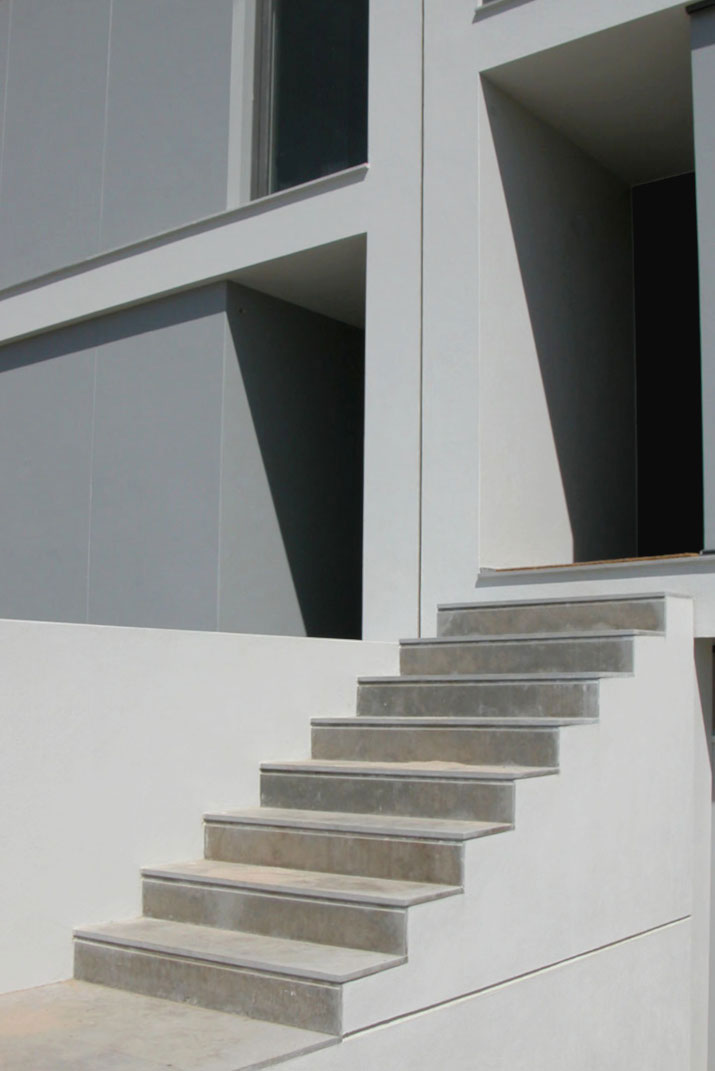 Project Description
TYPE:
<!–– TIPO COMÉRCIO / RESIDENCIAL / CULTURAL --> Residential
LOCATION:
<!–– LOCAL --> Escudeiros, Portugal
DATE:
<!–– DATA --> 2002-2006
CLIENT:
<!–– CLIENTE --> J.J.Campos, Lda
Invescampos, Lda
AUTORSHIP:
<!–– AUTORIA --> Maria Amarante
Marta Campos
Raquel Fortuna
COLABORATION:
<!–– COLABORAÇÃO --> Tiago Pinto Carvalho
Hugo Dourado
Gisela Monteiro
Conceição Mestre
Raquel Martins
Bernardo Amaral
Nelson Ferreira
PHOTOGRAPHY:
<!–– FOTOGRAFIA --> Cirurgias Urbanas -
Arquitectura, Arboricultura, Paisagismo
<!–– TÍTULO -->
Quinta do Carreiro Housing
<!–– TEXTO EM BOLT --> <!–– TEXTO NORMAL --> The Quinta do Carreiro Housing Project is arranged in small sets of houses built over terraces, adapting its morphology to a steep terrain.
The project aimed to find a rule to be generally applied in all the houses, creating a common unity within the neighborhood, while maintaining some diversity and movement by applying minor changes in strategic points.
The site's characteristics were key in the decision to use a sloping roof: a parallel was established with the steep of the hillside, accentuating and redesigning it's natural slope.
Another important guideline was symmetry, aiming for the balance of the facades both from the street view as from the interior courtyards, underlined by the shadows of the receding garage entries and the use of different materials. On this matter, the living space is defined as a "box" lodged in a concrete volume, connected to the site. The facade also takes advantage of the structure of the building (slabs and walls), making the openings directly related to this modulation. The game between this modulation and the movement produced by the exterior sliding panels contradicts and deconstructs the apparent hardness of the overall rule, maintaining diversity.


<!–– FOOTER --> <!–– mais antigo 0 -->