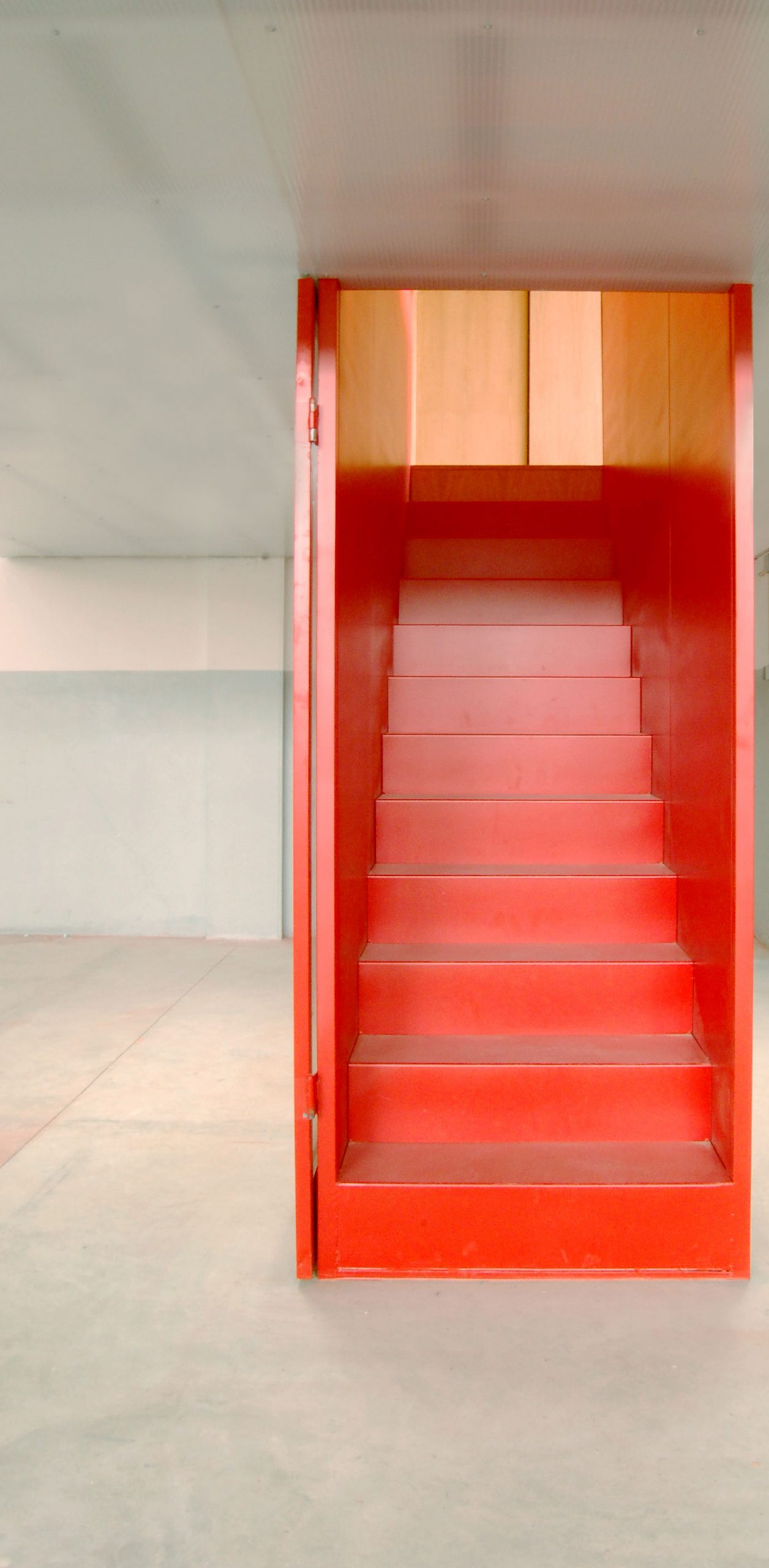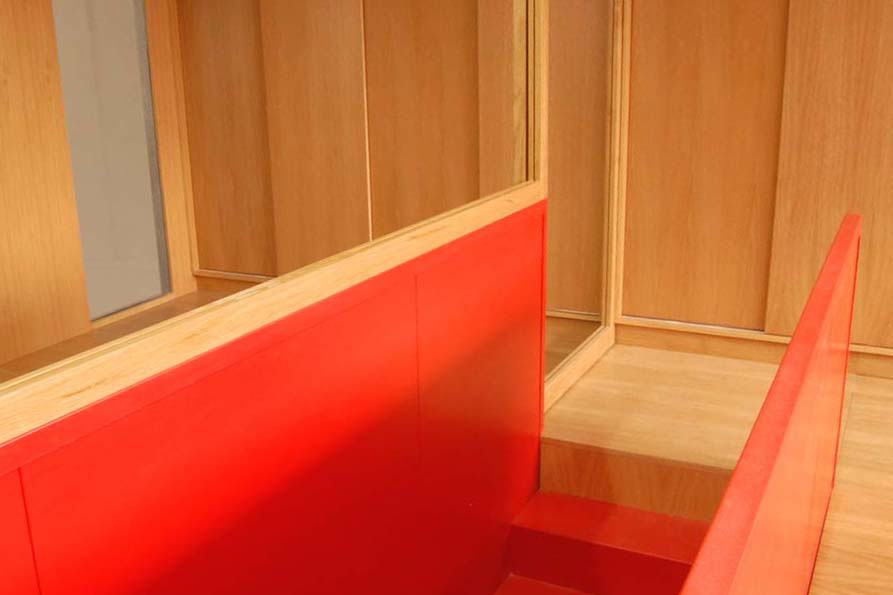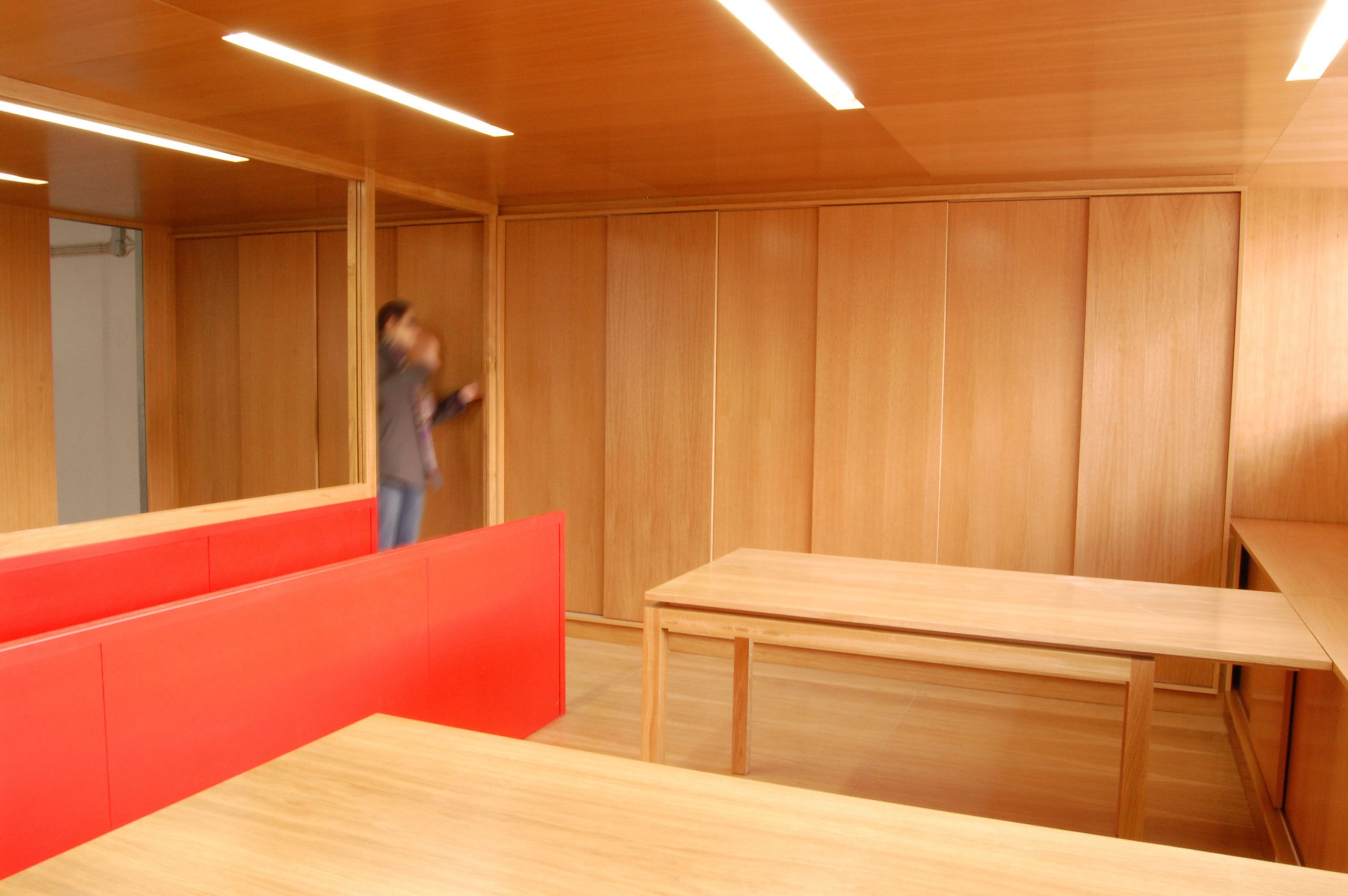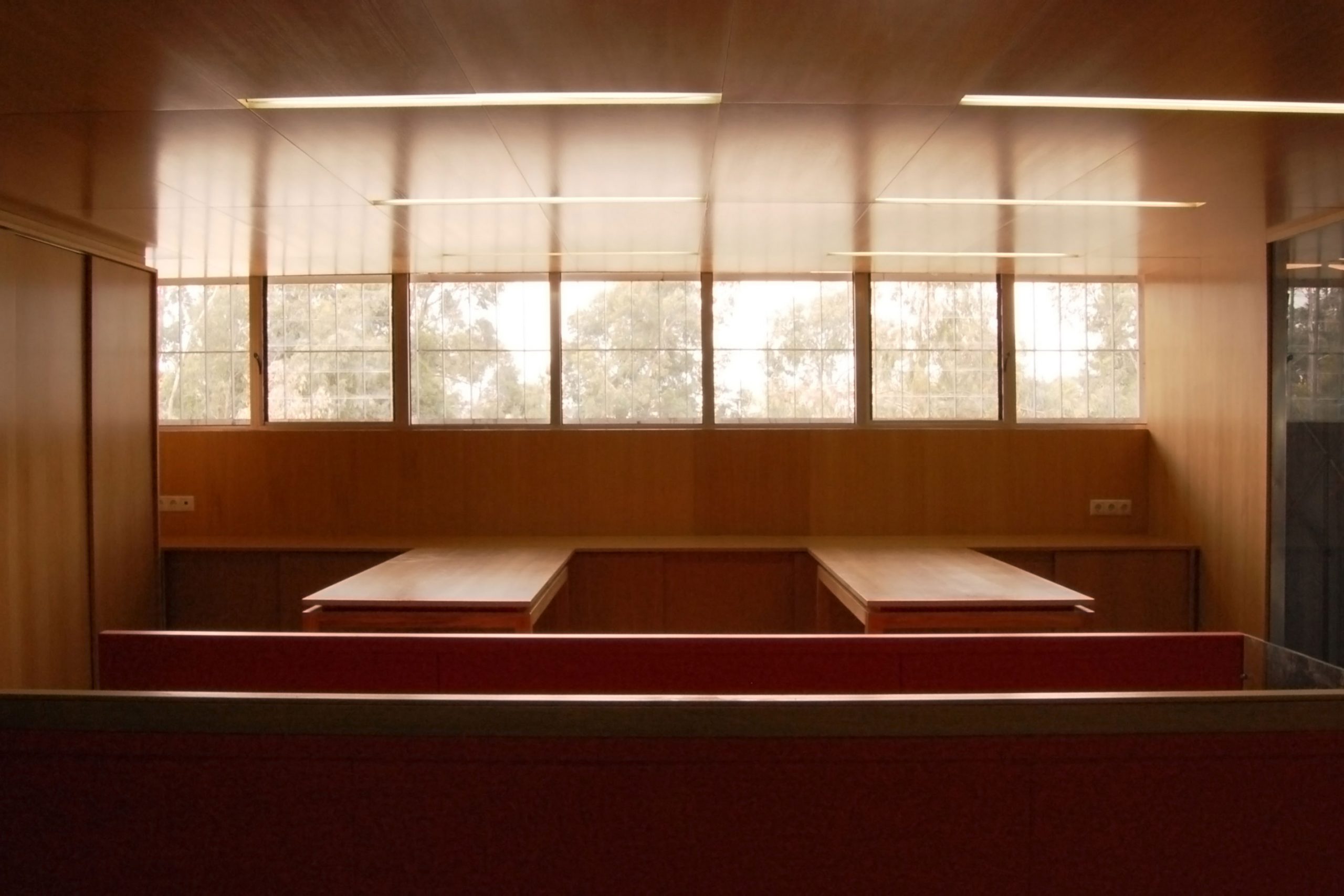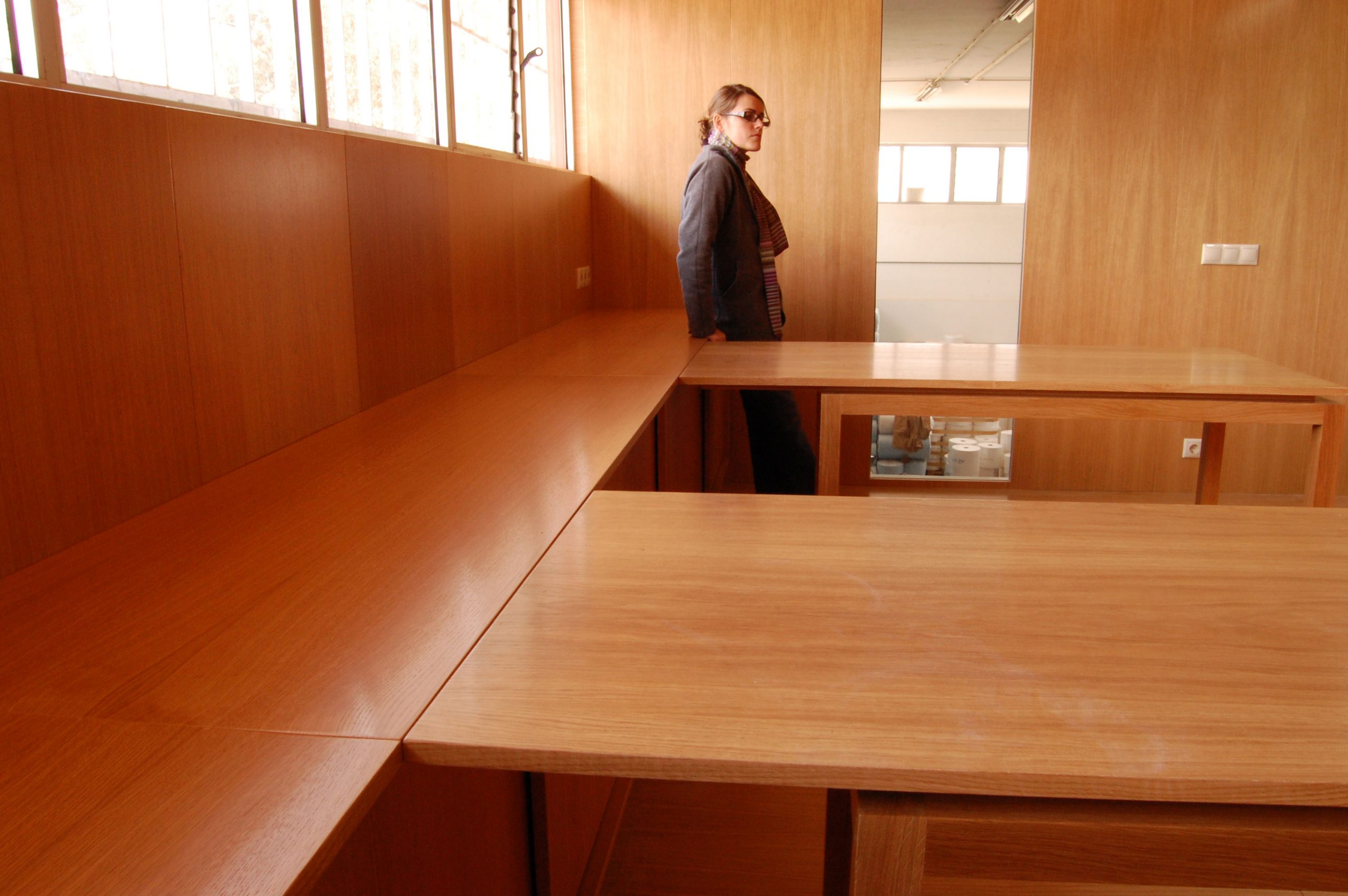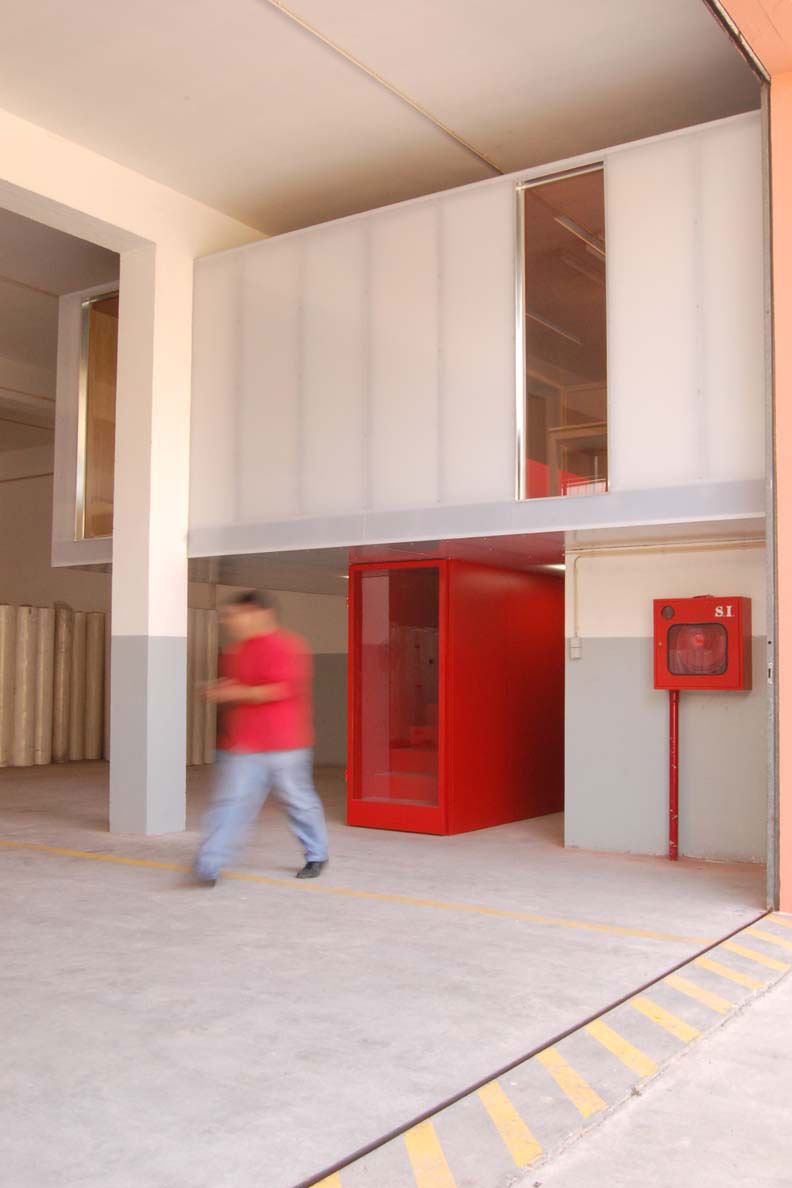 Project Description
TYPE:
<!–– TIPO COMÉRCIO / RESIDENCIAL / CULTURAL --> Commercial
LOCATION:
<!–– LOCAL --> Vila Nova de Gaia, Portugal
DATE:
<!–– DATA --> 2003-2006
CLIENT:
<!–– CLIENTE --> S2JM - Importação e Exportação de Tecidos
AUTORSHIP:
<!–– AUTORIA --> Maria Amarante
Marta Campos
COLABORATION:
<!–– COLABORAÇÃO --> Conceição Mestre
PHOTOGRAPHY:
<!–– FOTOGRAFIA --> Cirurgias Urbanas -
Arquitectura, Arboricultura, Paisagismo
<!–– TÍTULO -->
Escritório 2JM
<!–– TEXTO EM BOLT --> <!–– TEXTO NORMAL --> The opportunity to design for the textile company 2JM came from their necessity to install an office within their warehouse.
Our intervention was design to be an exceptional space in the warehouse, built over the per-existing volume that house the toilets, and taking advantage of the generous ceiling height – a suspend box that organized in its interior the office's functional space.
This objects is connect to the per-existing openings of the warehouse, taking advantage of the natural light.
The vertical access is made trough a red volume that intercepts the floating box and that encloses the stairs in it's interior.
To emphasize the idea of lightness, the exterior of the suspended box is made of light and transparent materials, giving this volume a delicate look in an environment of robust characteristics such as this industrial warehouse.
The interior of the volume, in contrast, was design with comfort in mind: wood is used in all the surfaces (walls, ceiling, floor), interrupted only by the red stairs that organizes the space of the office.
The openings created in the volume aim for key view-points in the warehouse, namely the place where loading and unloading take place, as well as the scenery of the fabric rolls commercialized by the company.


<!–– FOOTER --> <!–– mais antigo 0 -->