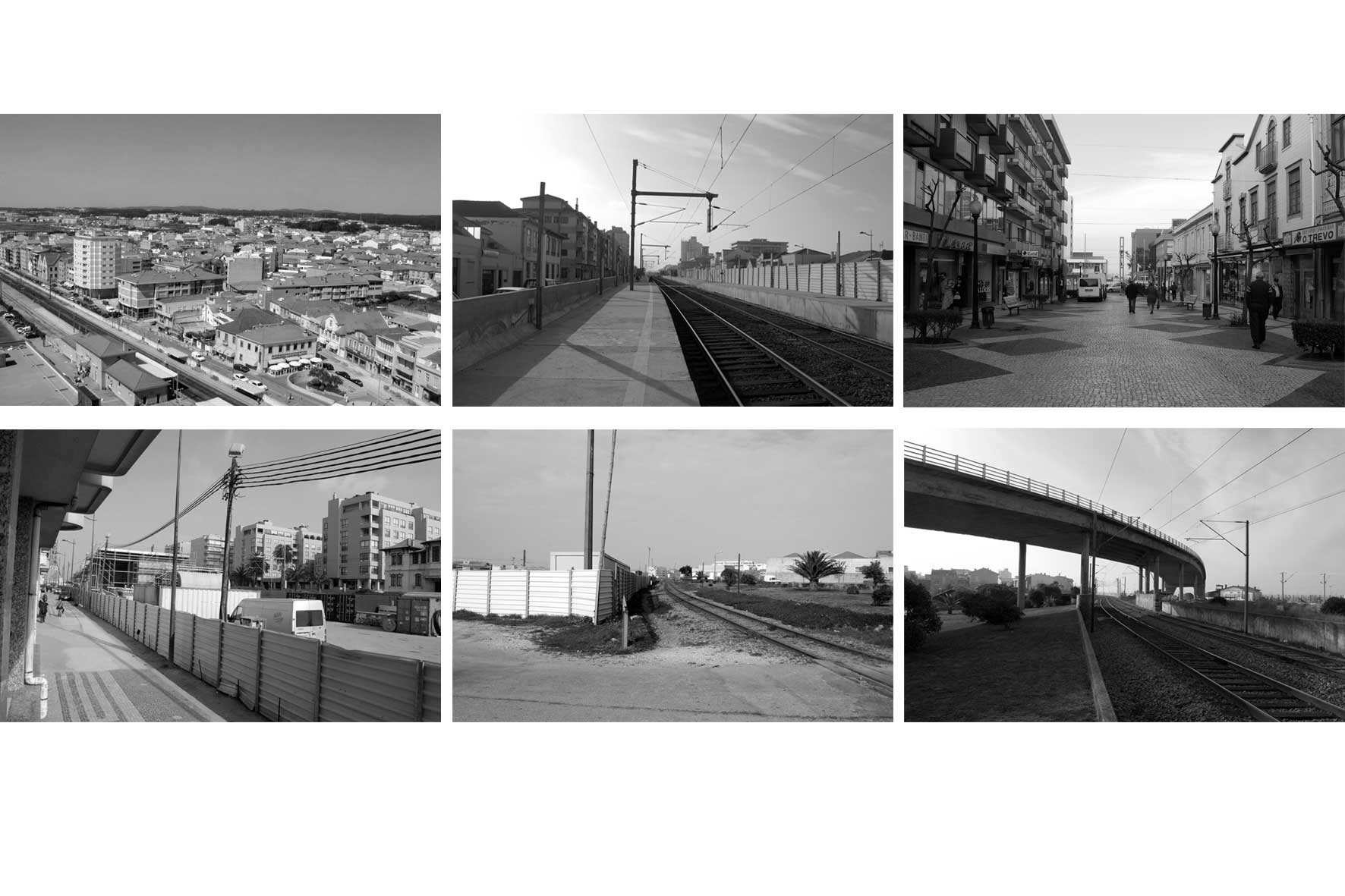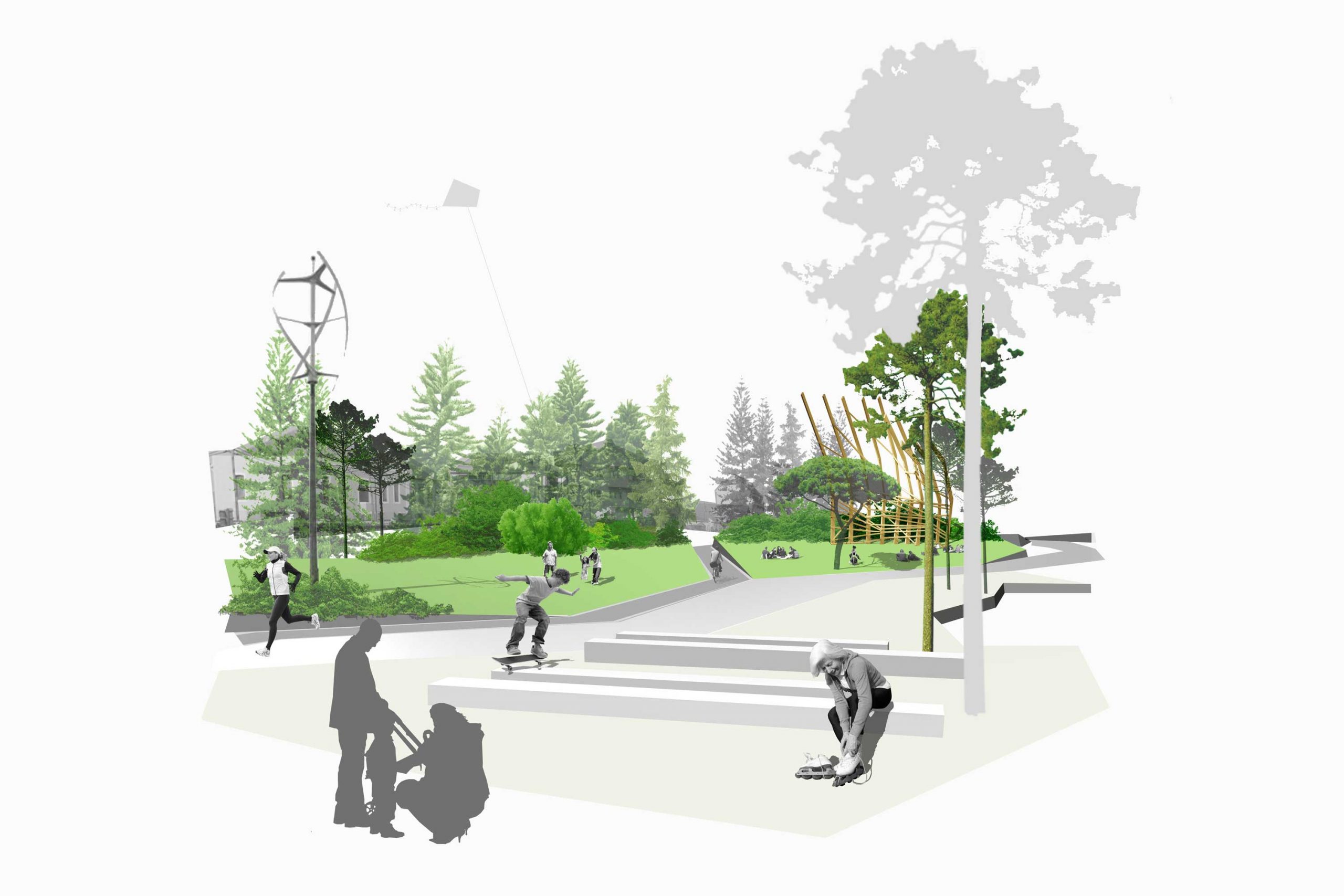 Project Description
TYPE:
<!–– TIPO COMÉRCIO / RESIDENCIAL / CULTURAL --> Competition
LOCATION:
<!–– LOCAL --> Espinho, Portugal
DATE:
<!–– DATA --> 2008
CLIENT:
<!–– CLIENTE --> Câmara Municipal de Espinho
AUTORSHIP:
<!–– AUTORIA --> Maria Amarante
Marta Campos
Daniel Magalhães
COLABORATION:
<!–– COLABORAÇÃO --> Alea Soares
Conceição Mestre
<!–– TÍTULO -->
Green Corridor: Equipment and Exterior Design of the Surface Platform of the Railway
<!–– TEXTO EM BOLT --> <!–– TEXTO NORMAL --> AThe project aims to guaranty a balanced relation between buildings and public space, encouraging connections between them.
A new plan, based on sustainability, is promoted for the city, taking that the quality of life of it's inhabitants is directly connect with the quality and quantity of it's green spaces.
A green corridor is created between two streams, situated at north and south of the city, strengthening, at the same time, the organic connection between the urban grid and the water front. The intervention doesn't only represent a new spacial experience, but also sews and articulates the new elements with the existing constructions.
The identity of the site is connected to a new methodology off intervention, based on a balanced and respectful relation with ecological and landscape values. The public awareness for these cause is promoted trough the creation of an Interpretation Center of Urban Sustainability and by the character of the space itself.
This concept is also reinforced by the adoption of bio climatic construction and by the use of renewable energy equipment, responsible for the energy supply in a considerable part of the intervention area.
The proposal is punctuated by wind shields, striking sculptural elements that are inspired in the traditional fishing boars, reinforcing its cultural value.


<!–– FOOTER --> <!–– mais antigo 0 -->