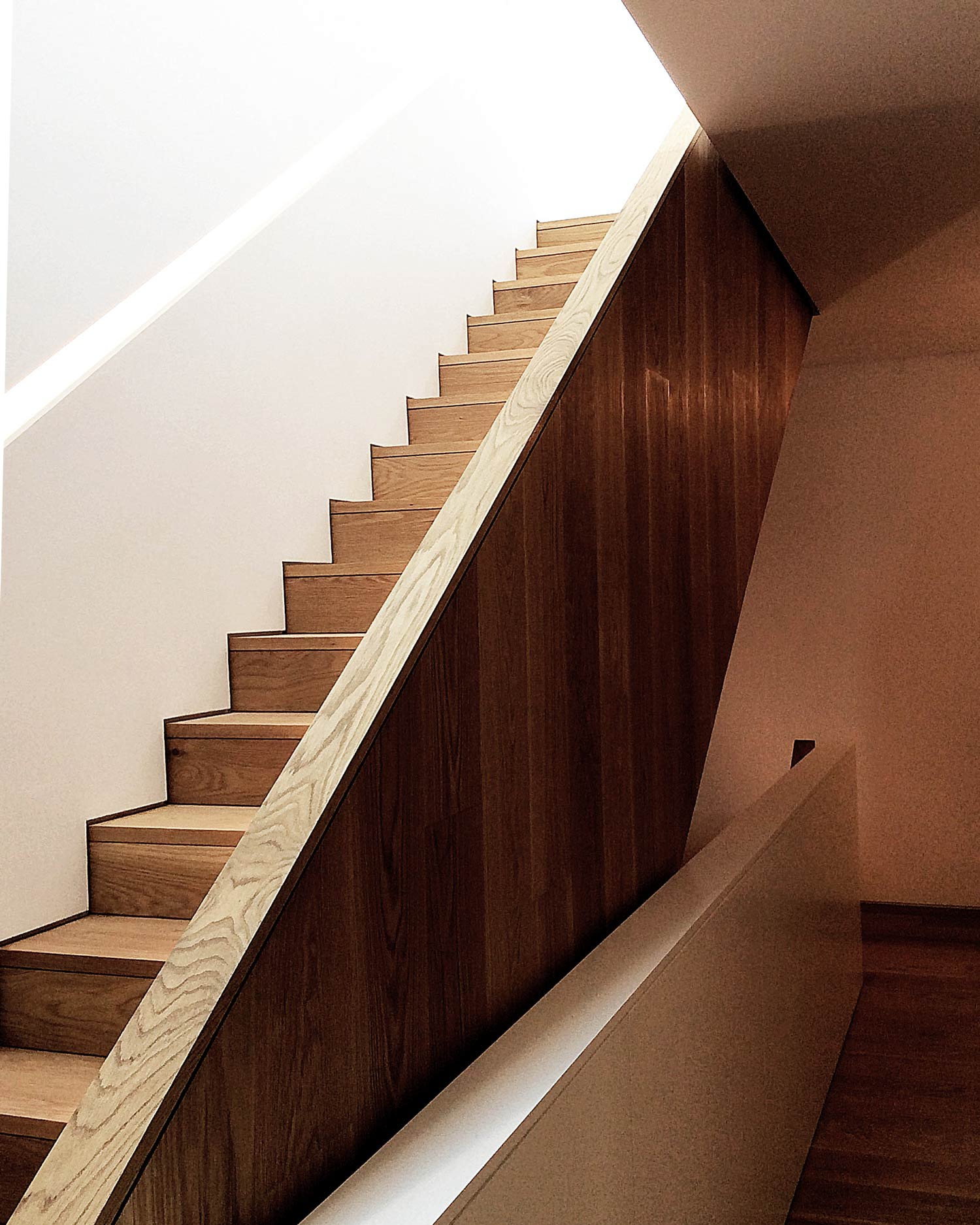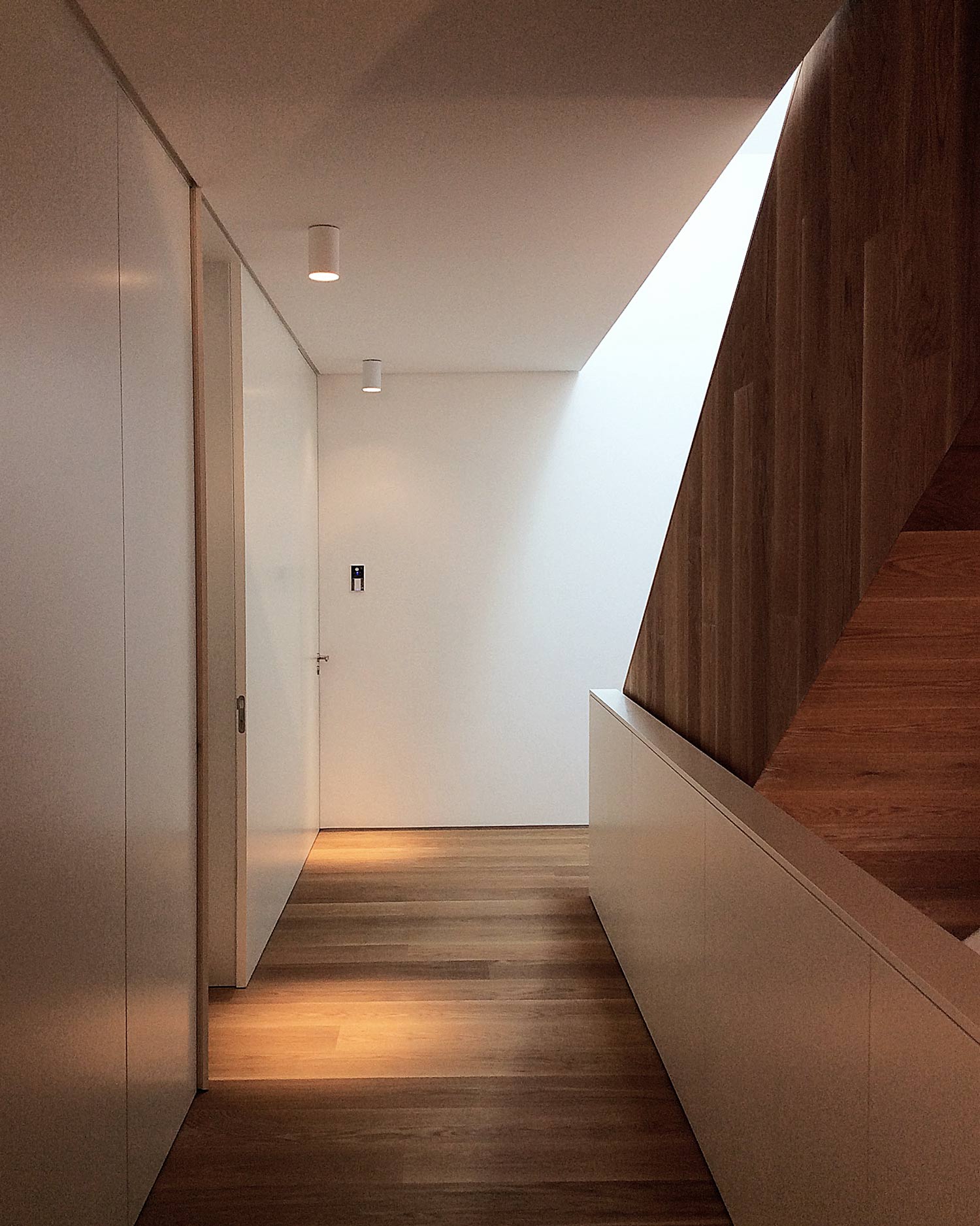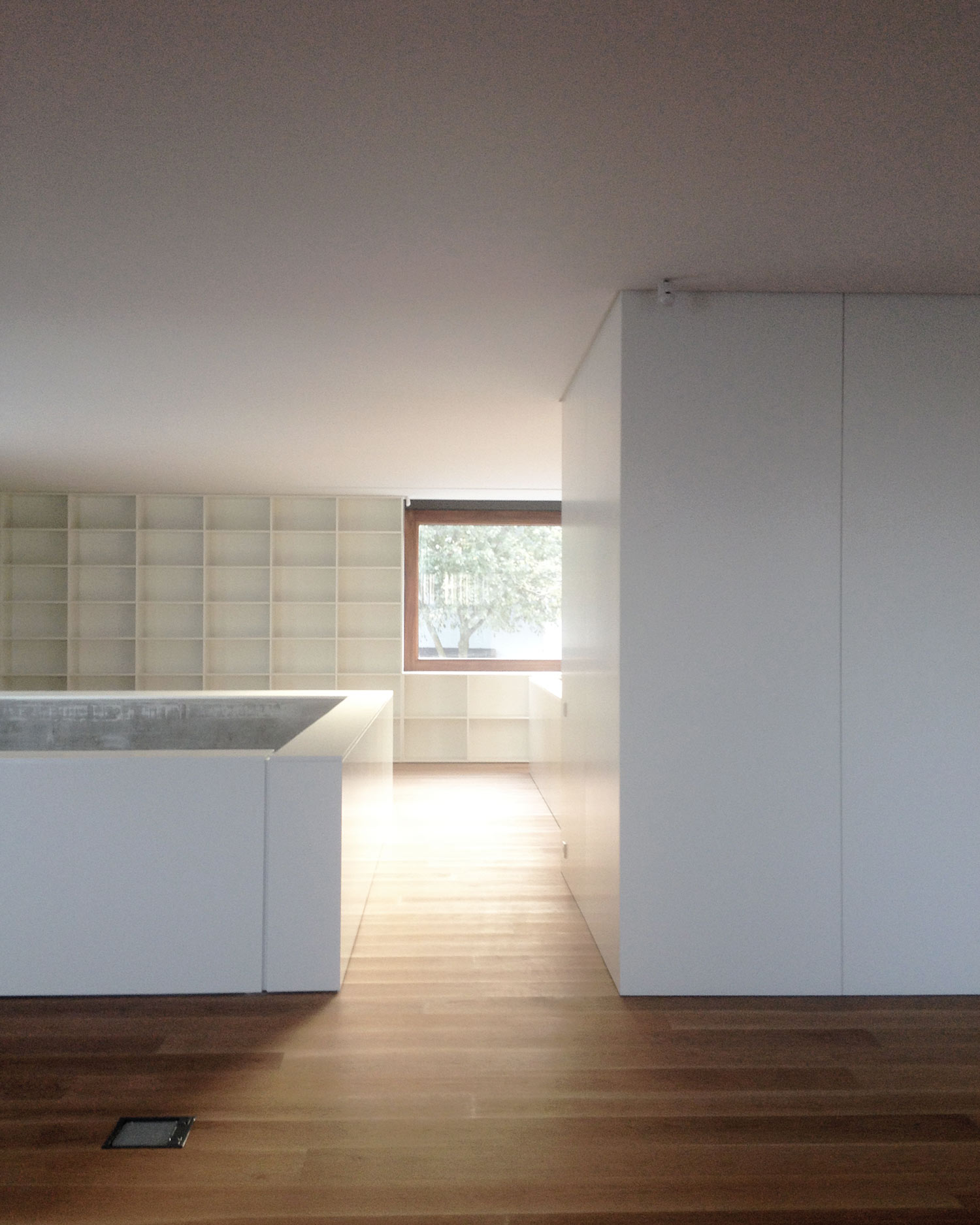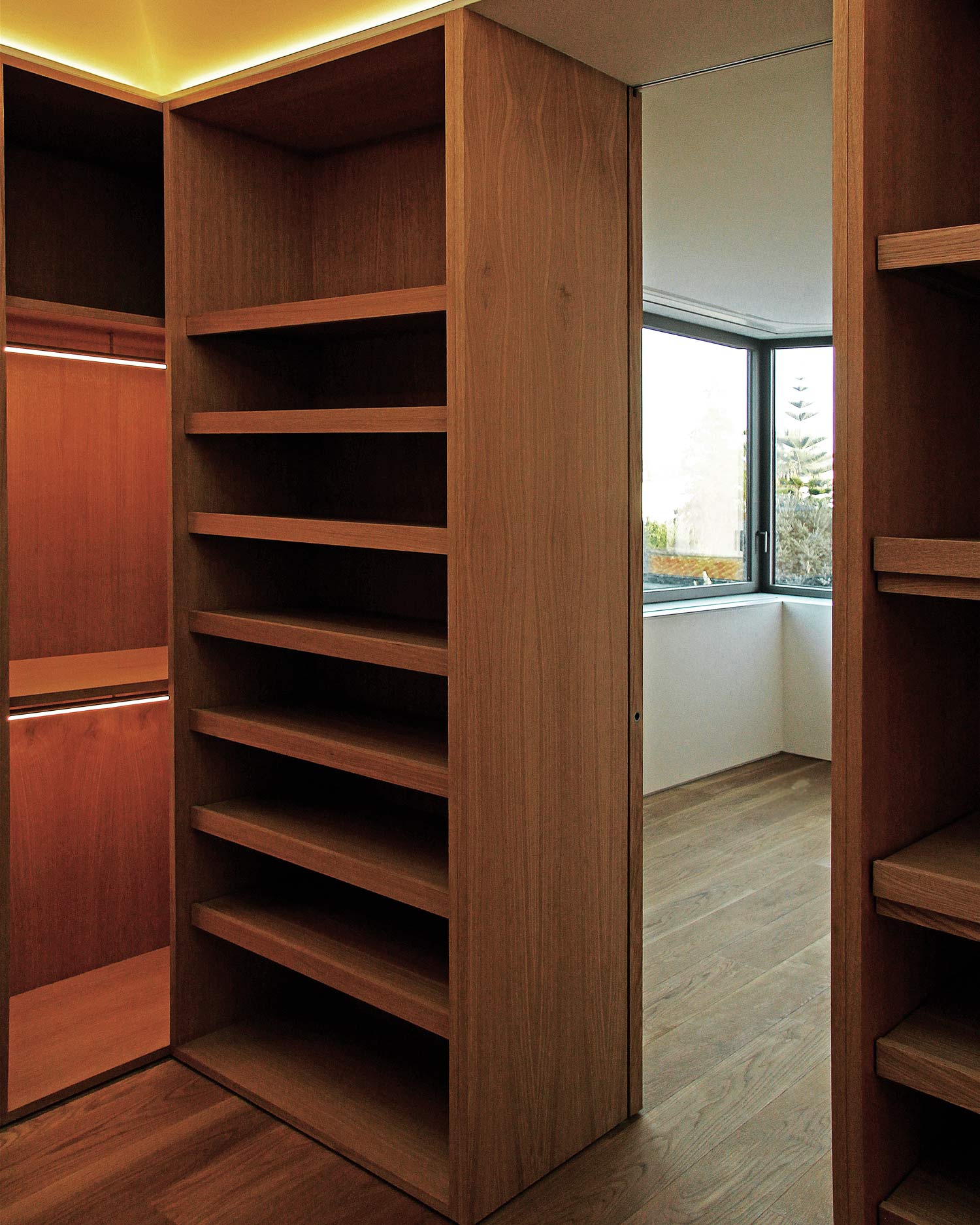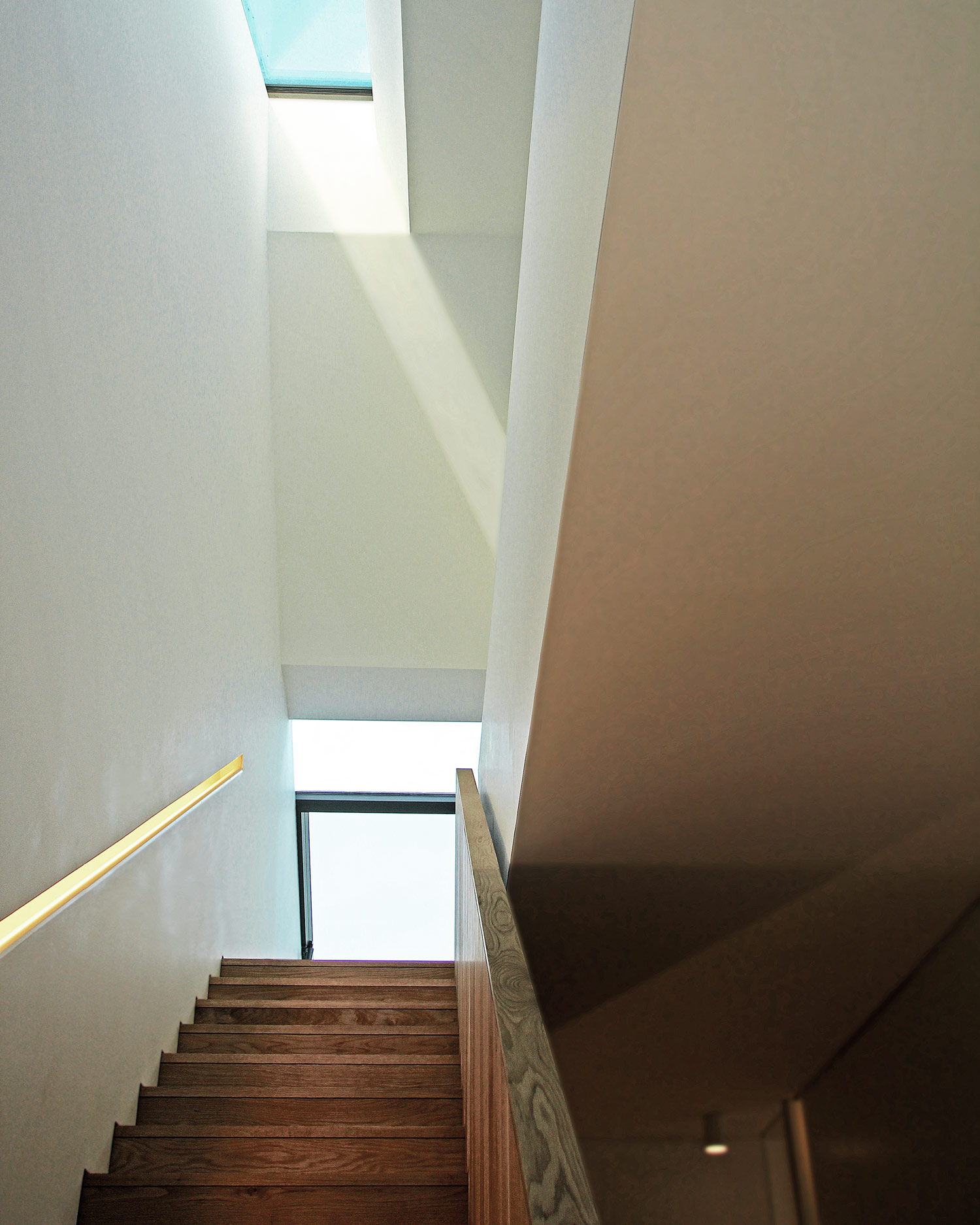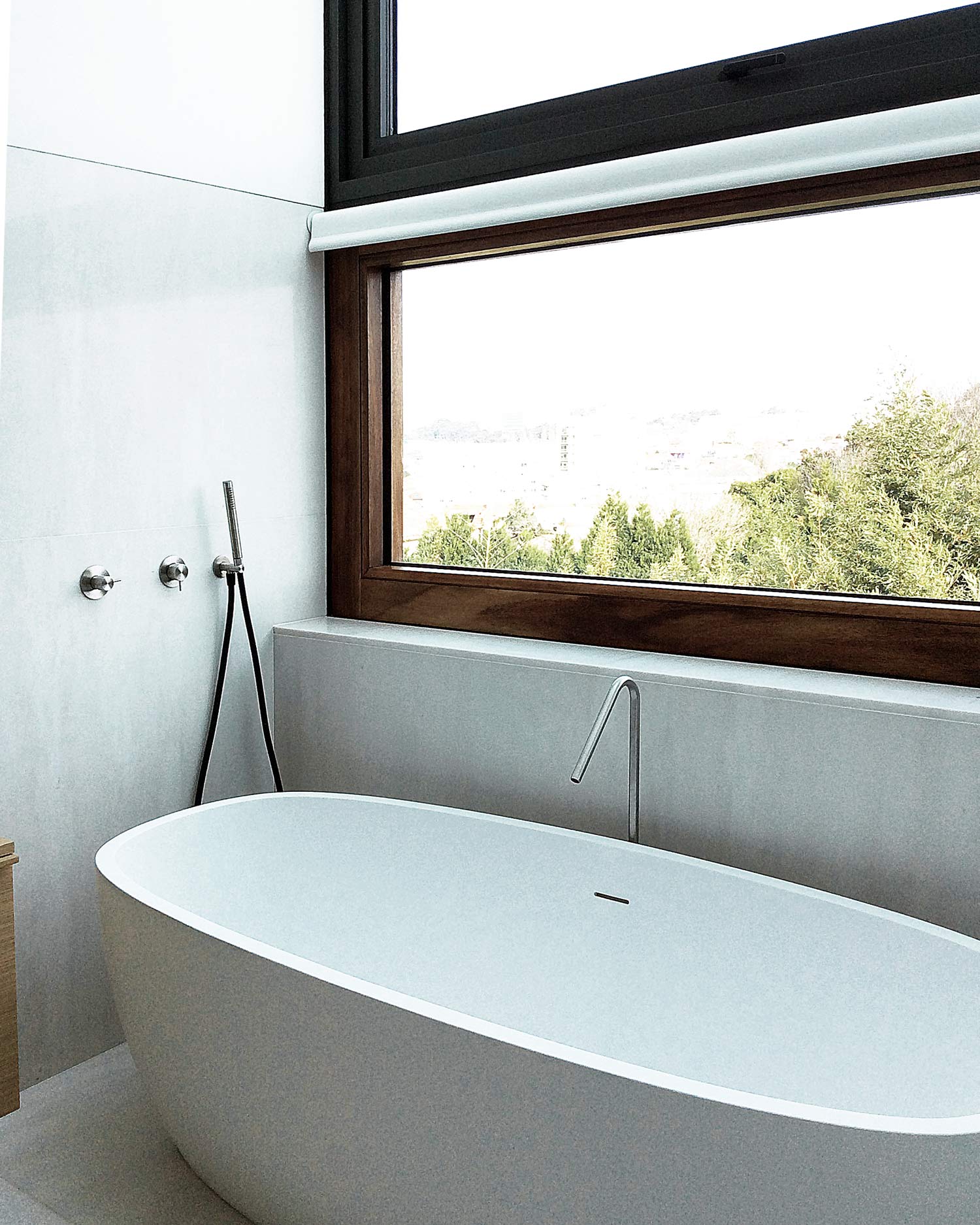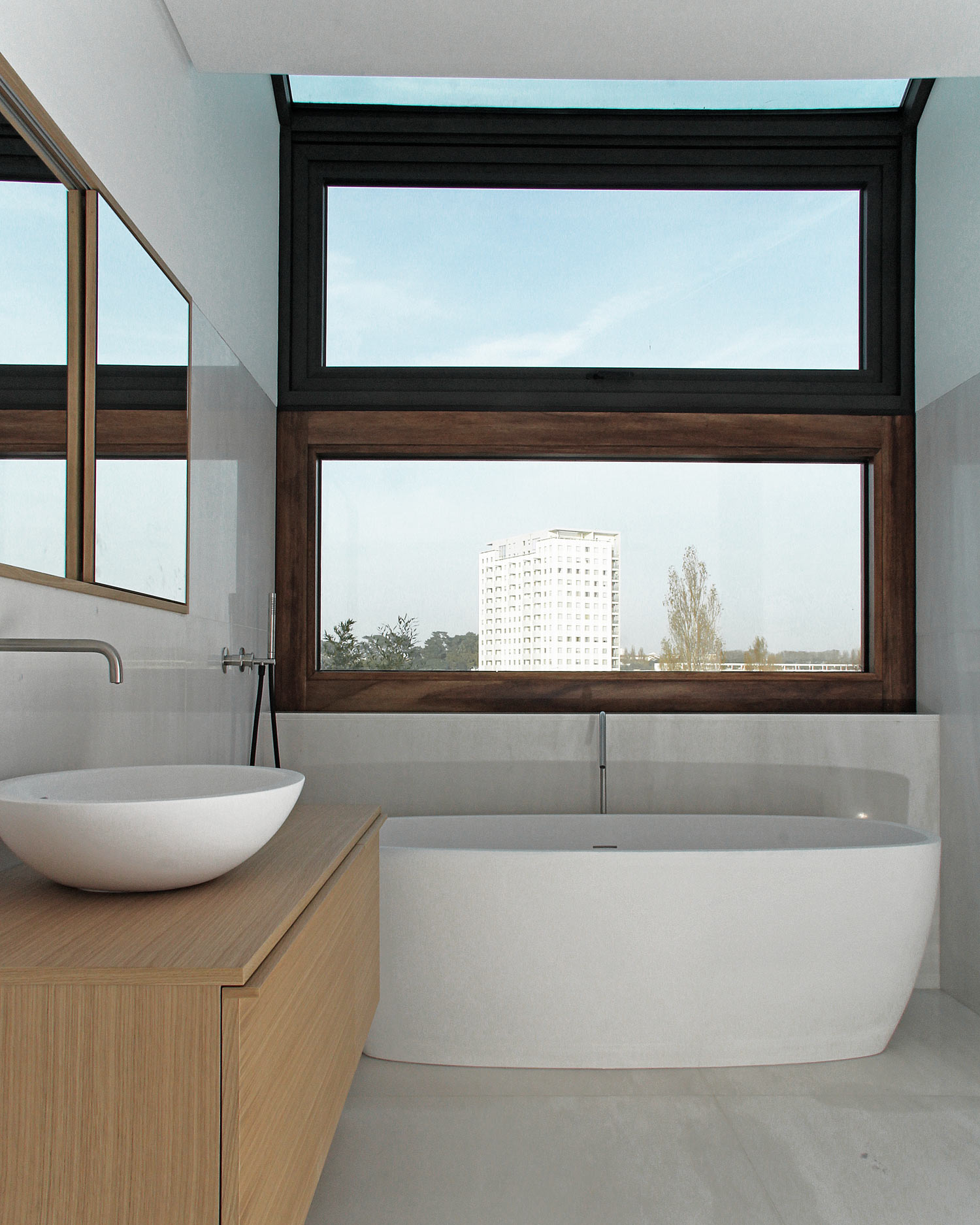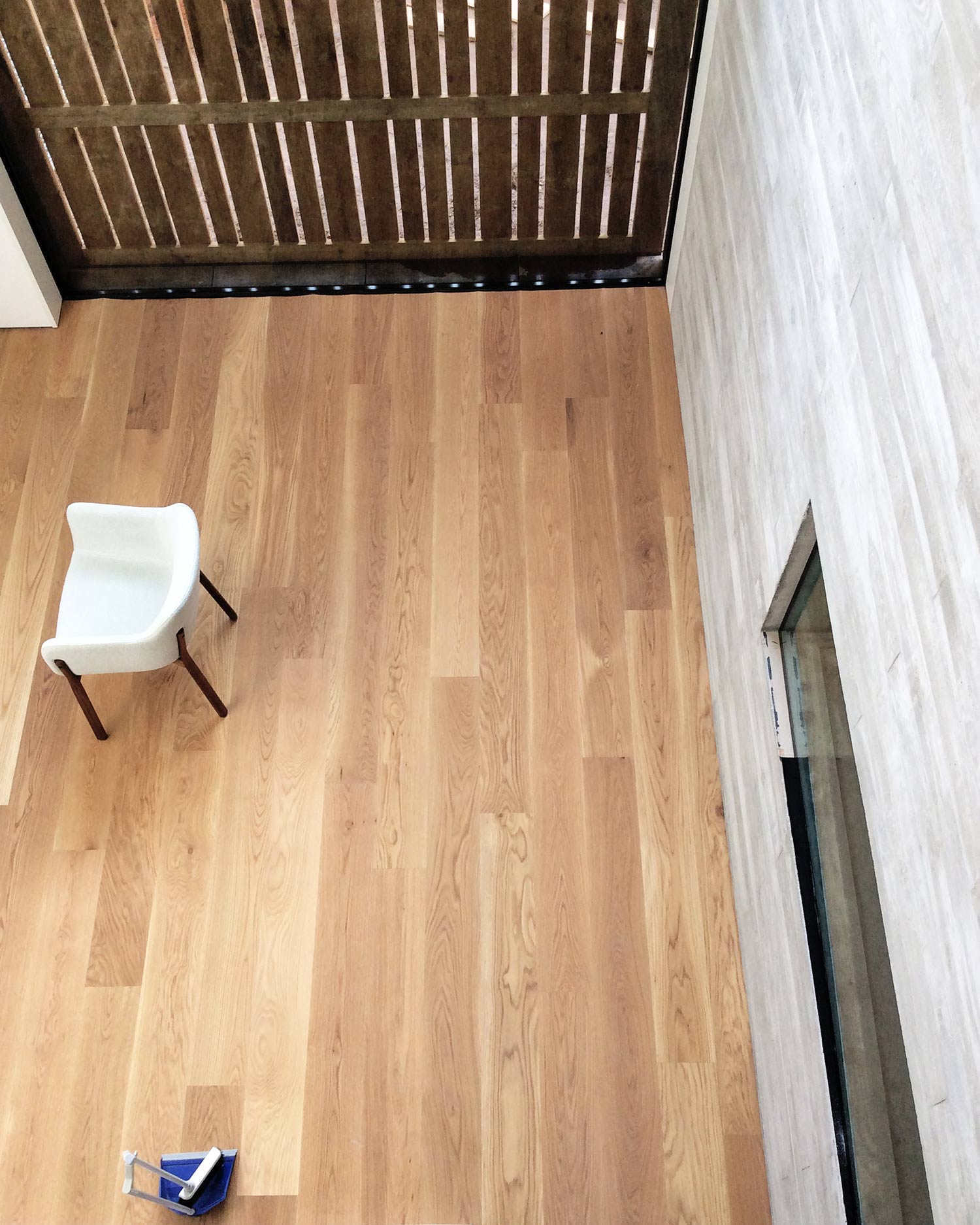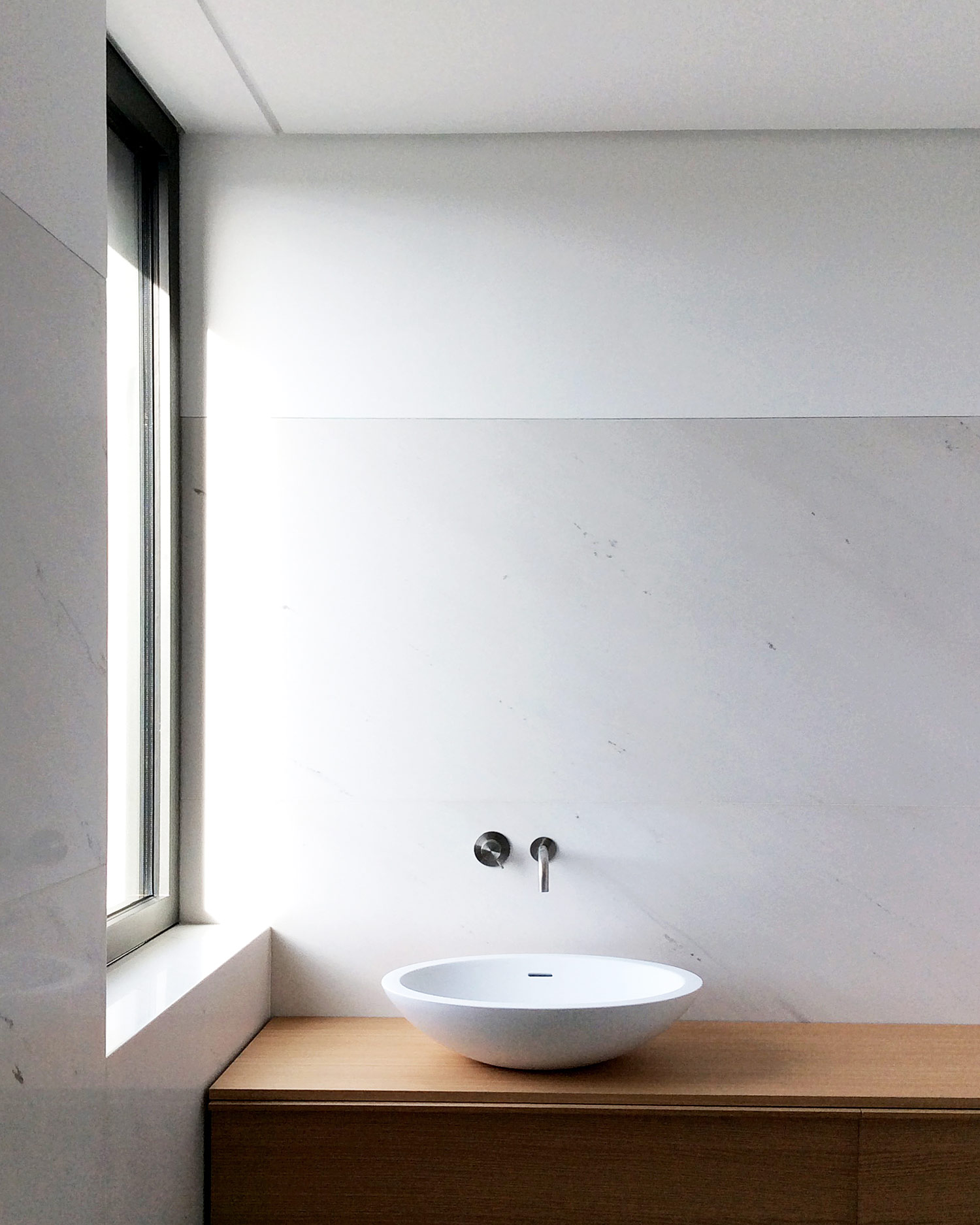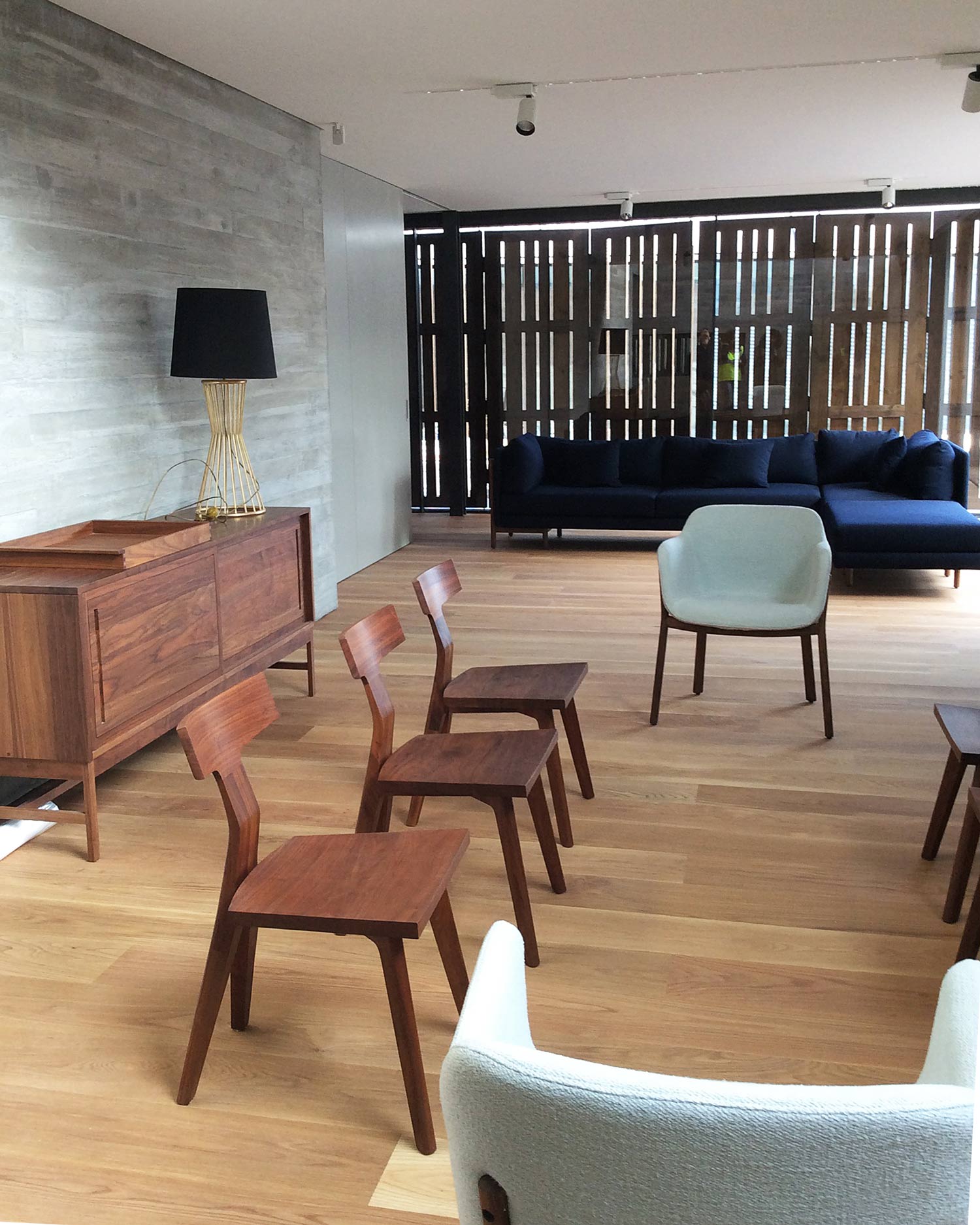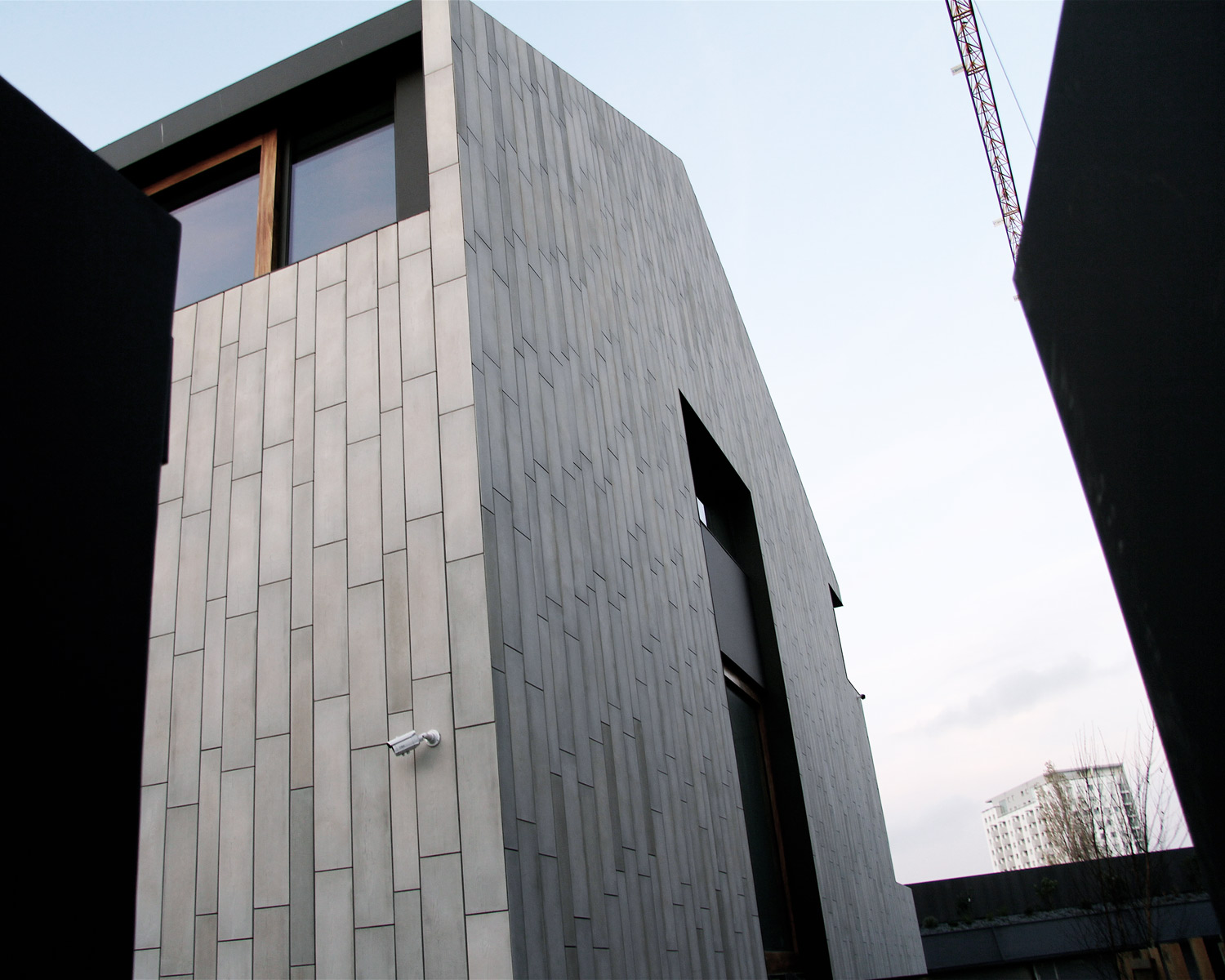 Project Description
TYPE:
Residential
LOCATION:
Porto, Portugal
DATE:
2011-2015
CLIENT:
Private
AUTORSHIP:
Conceição Mestre
Maria Amarante
COLABORATION:
Filipe Almeida
Hugo Dourado
LIGHT DESIGN:
Paula Rainha (Synapse)
LANDSCAPE ARCHITECTURE:
Cirurgias Urbanas I
Arboricultura e Arquitectura Paisagista
ENGINEERING:
DAJ – estudos e Projectos
CONSTRUCTION:
Grupo CASAIS
PHOTOGRAPHY:
Cirurgias Urbanas
António Lourenço
Fez House I
<!–– TEXTO NORMAL --> The Fez House I is built in an area that would serve two houses shared by two generations: parents, in the existing building, and son, in the new building.
Taking in account both the existing houses, the shape and topography of the site, the sun exposure and the necessary privacy, the project was developed to guaranty functionality and allow a dynamic use of both indoor and outdoor spaces.
The interiors are built trough essential geometries, given strength by the use of continuous materials. The opening of vertical windows allowed us to control and frame the exterior, while skylights assured that natural light flooded all the different spaces.
Seen as a continuation of the interior, the design of the garden was based in the creation of scenic and active spaces. The type of plants and trees used don't require large resources or high maintenance, guarantying an eco-friendly and climate appropriate solution.