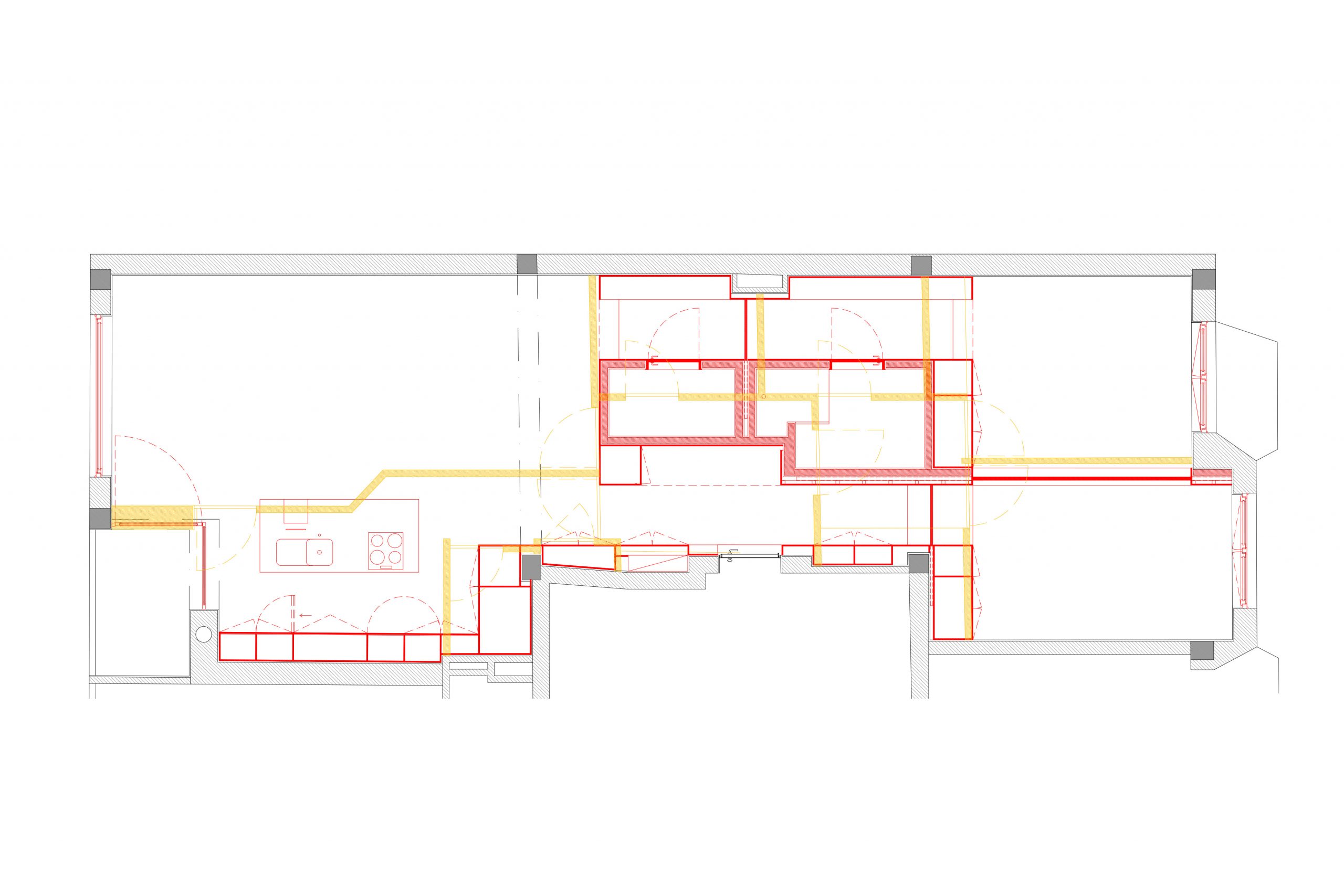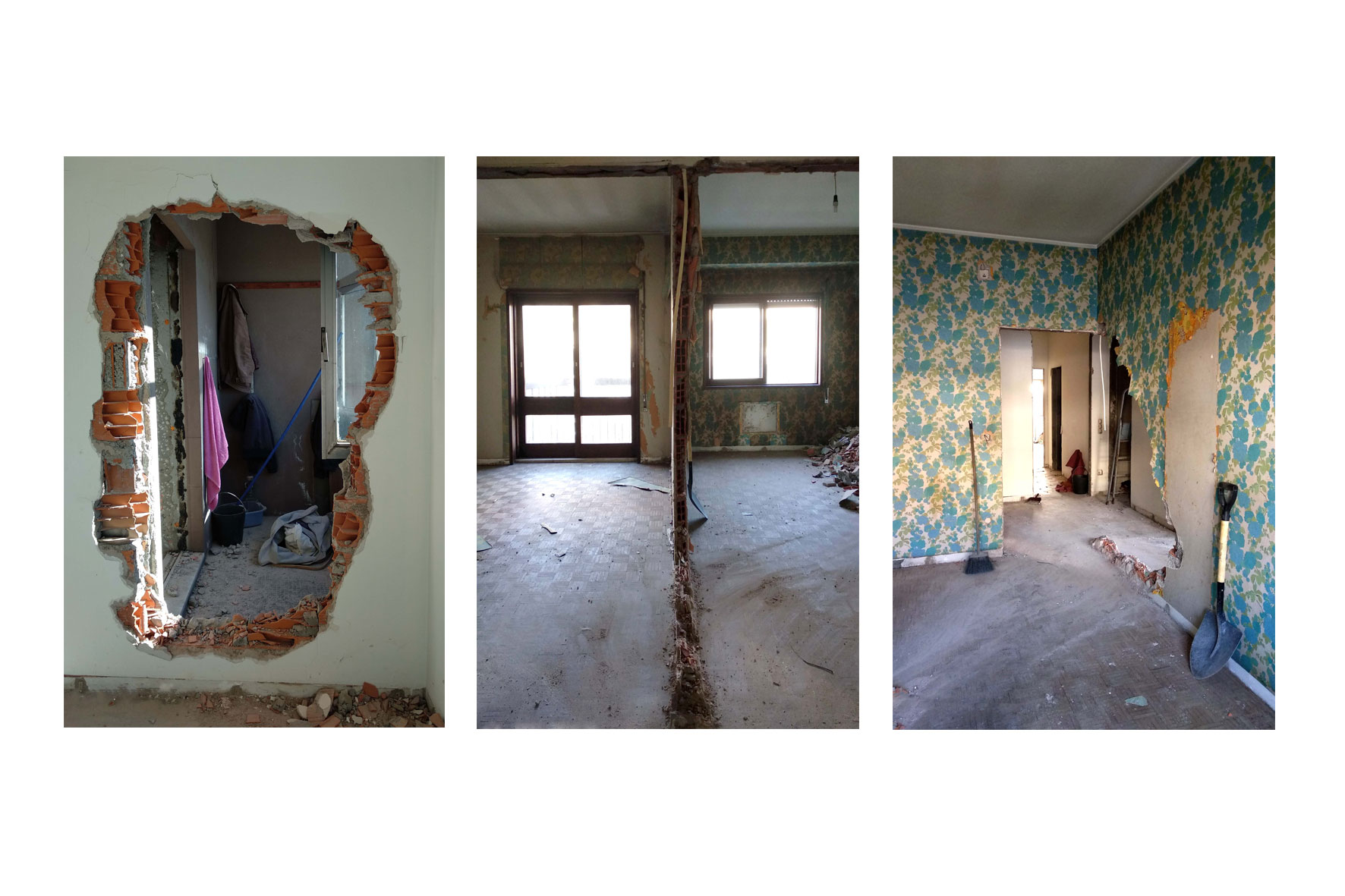 Project Description
TYPE:
<!–– TIPO COMÉRCIO / RESIDENCIAL / CULTURAL --> Residential
LOCATION:
<!–– LOCAL --> Porto, Portugal
DATE:
<!–– DATA --> 2018-2019
CLIENT:
<!–– CLIENTE --> Private
AUTORSHIP:
<!–– AUTORIA --> Maria Amarante
Conceição Mestre
COLABORATION:
<!–– COLABORAÇÃO --> Rita Almeida
Joana Dias
CONSTRUCTION:
<!–– CONSTRUÇÃO --> Cirurgias Urbanas II,
Arquitectura e Reabilitação
PHOTOGRAPHY:
<!–– FOTOGRAFIA --> Cirurgias Urbanas II,
Arquitectura e Reabilitação
<!–– TÍTULO -->
Av Boavista Apartment
<!–– TEXTO EM BOLT --> <!–– TEXTO NORMAL --> The Av Boavista Apartment, inserted in a common building from the 70's or 80's, was traditional divided in different spaces with strict functions. Our renovation introduced a new dynamic to the apartment, taking full advantage of its entire area to create intertwined spaces.
Once the interior walls were demolished, the resulting open space is marked my a "black box" that hides the bathrooms and divides two different moments that organize the apartment: one side with the common areas and the other with the private ones. The unity of the space is accentuated by the continuous color of the floor and by the perimeter, defined by the outside walls, also with a unified color.
The living room and kitchen form a single social area, with access to a balcony. The interior/exterior relation is underlined by a continuous bench that goes trough the top wall of the living room into the balcony.
On the opposite side, the private area is flexible in size and function, allowing the space to be divided into a bedroom or office trough a sliding door that goes across the length of the space.
Inside the central volume, the bathrooms form a core made of simple lines, where the same material is used on the floor, walls and ceiling.
The storing units are integrated on the walls or are a part of the black box, aside from openings that will be used by the clients to exhibit exceptional objects.


<!–– FOOTER --> <!–– mais antigo 0 -->