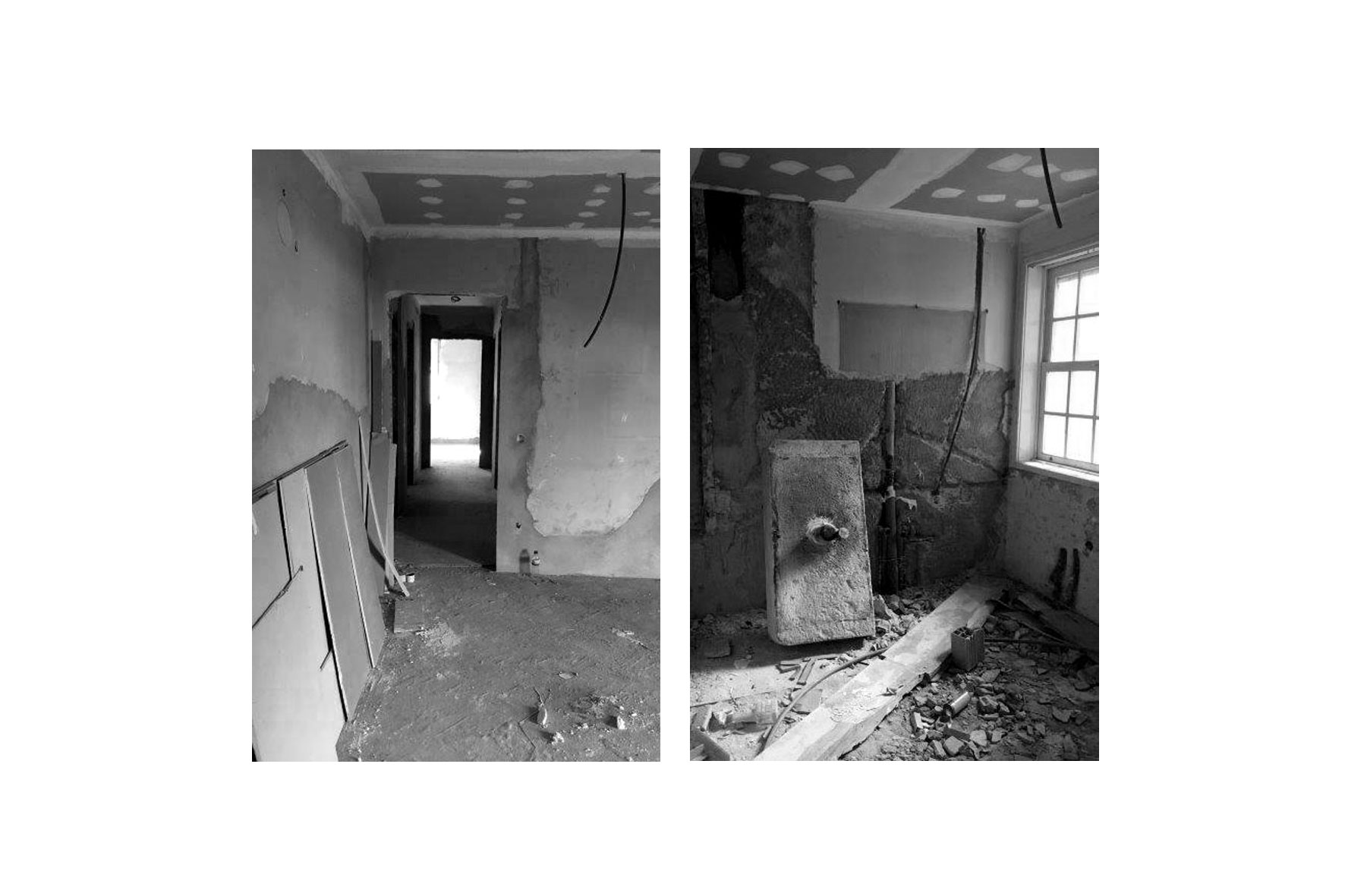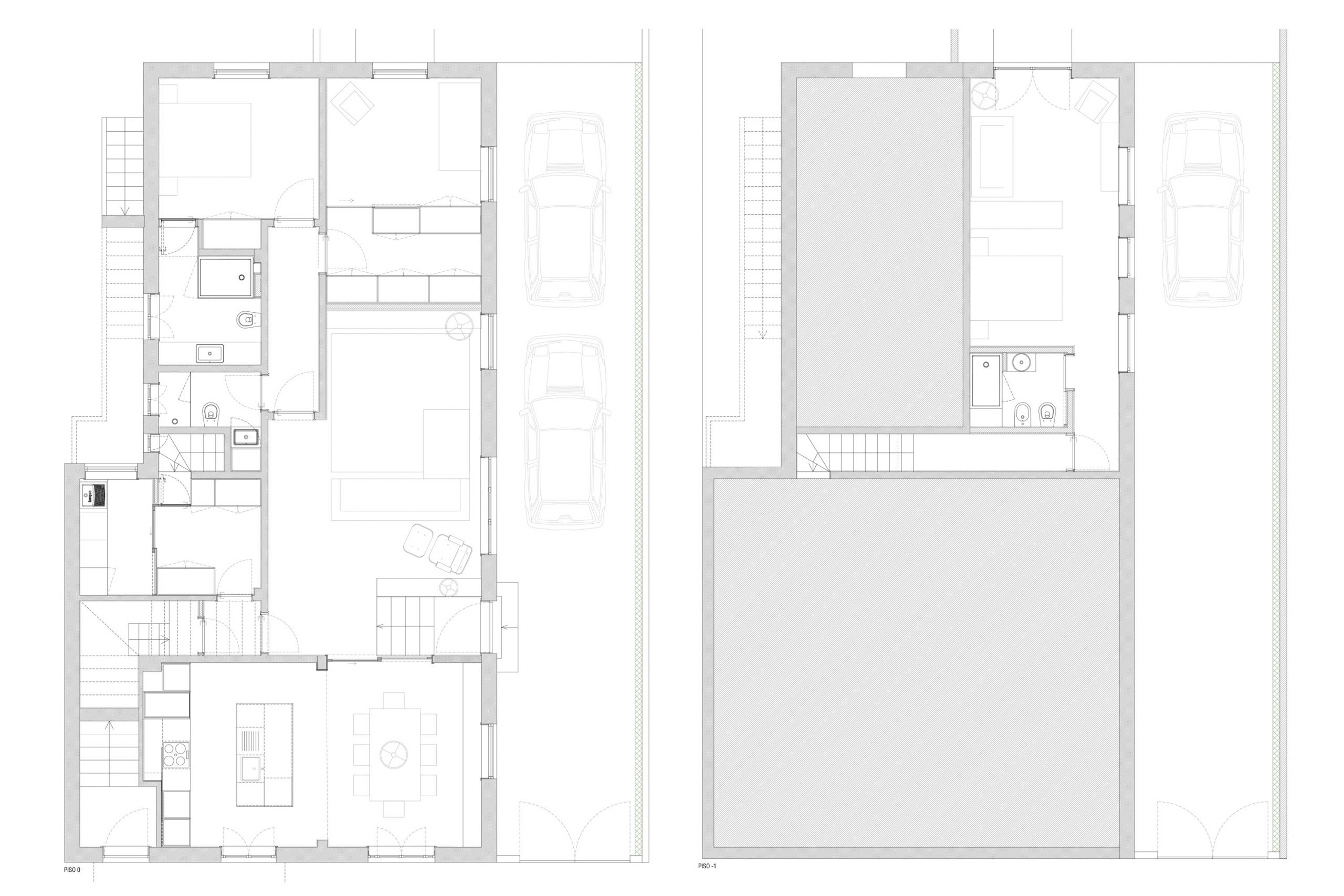 Project Description
TYPE:
<!–– TIPO COMÉRCIO / RESIDENCIAL / CULTURAL --> Residential
LOCATION:
<!–– LOCAL --> Porto, Portugal
DATE:
<!–– DATA --> 2018-
CLIENT:
<!–– CLIENTE --> Private
AUTORSHIP:
<!–– AUTORIA --> Maria Amarante
Conceição Mestre
COLABORATION:
<!–– COLABORAÇÃO --> Rita Almeida
PHOTOGRAPHY:
<!–– FOTOGRAFIA --> Cirurgias Urbanas II,
Arquitectura e Reabilitação
<!–– TÍTULO -->
Carcereira House
<!–– TEXTO EM BOLT --> <!–– TEXTO NORMAL --> The Carceira House is a building from the mid 20th century, divided in two houses with autonomous entries. Our intervention is centered in only one of the houses, that occupies the ground floor and basement.
These floors had already been previously altered and the new added elements were left unfinished, adding to the degradation of the building. Some of the characteristic elements of this type of house were, therefore, lost or in poor condition.
The proposed renovation generally kept the interior organization, adapting the different spaces to the client's needs. On the ground floor, the living room grew taking advantage of an unnecessary 3rd bedroom. The area that originaly belonged to the kitchen (a "service" room, separated from the social areas) was transformed into a laundry room, uniting the kitchen and dinning room space.
The basement was designed to be used as a separate apartment for visitors, giving it a small bathroom.


<!–– FOOTER --> <!–– mais antigo 0 -->